Trasmediterranea Ferries
Trasmediterranea Ferries

Find everything on Trasmediterranea here with Ferrysavers

Trasmediterranea Ferries with Ferrysavers

Book ferries to Spain, the Balearic Islands, the Canary Islands and Morocco

Book today with Ferrysavers

Spain, the Balearic Islands, the Canary Islands and Morocco are just a few clicks away!
With Ferrysavers you can easily book ferries. You can find a cheap Trasmediterranea ferry to Spain, the Balaeric Islands, the Canary Islands and Morocco, including ferries to Barcelona, Palma, Ibiza, Alcudia, Ciutadella, and a regular ferry to Malaga.
With Ferrysavers you can securely book a Trasmediterranea ferry by specific route, or compare the cheapest prices by operator, route and time using our real-time price comparison engine. This page can help you find information on Trasmediterranea ferry crossings, including the latest destinations and cheapest fares.
About Trasmediterranea Ferries
Trasmediterranea Ferries(Trasmediterranea = 'cross-Mediterranean') is a leading Spanish ferry company, established in 1917, that operates passengers and cargo routes between the Spanish peninsula, the Canary Islands, the Balearic Islands, the Spanish enclaves and Algeria and Morocco in northern Africa.
Trasmediterranea is regarded as having one of the fastest, most modern and best equipped fleets in the Mediterranean, with catamarans, fast-ferries, super-ferries and cargo ships. These ships take advantage of the latest technological advances in security and onboard services to ensure passengers really enjoy the crossing as part of their holiday. Onboard there's plenty to keep you comfortable and entertained during your ferry crossing; fully furnished cabins, swimming pools, bars, restaurants, cinemas and TV rooms, discos, and casinos can be found amongst the fleet.
Pets on board Trasmediterranea ferries
You can book your cat or dog on board of Trasmediterranea ferry with Ferrysavers. Trasmediterranea provide on board accomodation for pets on their ships where pets must reside. This does not apply to guide dogs.
Note that to take your pet to and from the UK to mainland Europe (excluding Ireland) you will need a pet passport.
Recent Reviews
Valencia to Ibiza with Trasmediterranea

It was perfect experience

Review by Anonymous, With Friends.

Arrecife to Sta Cruz de la Palma with Trasmediterranea

2 days at sea. Lanzarote-Gran Canaria -Tenerife-La Palma. Nice, friendly crew onboard. New ship on the route, I liked the old one better! A bit more luxurious! Classic-cargo-cruise with very stylish, modern interior!

Review by FRANK PRIEBITZ, Group.

Palma Mallorca to Barcellona with Trasmediterranea

Excellent service , value for money

Review by IAN SPENCER, Solo Traveller.

Barcelona - Palma- Barcelona

Barcelona to Palma with Trasmediterranea

Unfortunately there were no cabins available but as it's only a short overnight that was easily coped with by using a sleeping bag and finding a place to sleep. The bad point is that the vessel was hardly adequate for an overnight crossing. The male toilets (only two of them) were totally overused and became disgusting. There was no soap and no hot water, really not good enough. On the day journey I asked about this and the receptionist made calls but nothing was done. However, the crew and catering staff were thoroughly efficient and friendly.

Review by CHARLES MOORE, Solo Traveller.

Ibiza to Gandia with Trasmediterranea

Todo corecto ! Gracias !

Review by Anonymous, With Friends.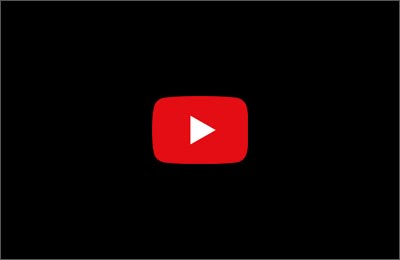 Trasmediterranea Ferries Ports