Naviera Armas Ferries
Naviera Armas

Find all you need to know about Naviera Armas here with Ferrysavers
With Ferrysavers you can easilbook Naviera Armas Ferries offers ferries to Spain, Morocco and Canary Islands. With Naviera Armas Ferries you can take a cheap ferry to La Palmas , Al Hoceima, and also cheap ferries to Nador.
To find alternative cheap routes and services you can either search for a specific ferry using our book by route engine, or you can compare ferry deals between the Canary Islands by using our real-time comparison engine above. For alternative operators to Naviera Armas Ferries please see the links to Acciona Trasmediterranea or Fred Olsen Express.
About The Naviera Armas Ferry Company
Naviera Armas was established in 1941 and has become the most influenced shipping company in the Canaries. It has used more than 50 vessels over the years. And nowadays it covers a lot of routes.
Four vessels were built, which were given names of volcanoes in the Canary Islands, Volcán de Tindaya, which covers the route from Playa Blanca (Lanzarote) to Corralejo (Fuerteventura) 14 times a day; Volcán de Tamasite, which covers the route from Las Palmas (Gran Canaria) to Morrojable (Fuerteventura) twice a day; Volcán de Timanfaya, from Tenerife/Gran Canaria to Lanzarote 7 times a week; and lastly, Volcán de Taburiente which connects the westernmost islands: from Tenerife to La Gomera and El Hierro. These four ships involved a large investment and an important step forward regarding quality. They are latest generation ships that enable the Canary Islands to spearhead regional maritime communications in Europe.
As you would expect from such a modern fleet of vessels you will find all the usual ameneties on board ship including bars, restaurants, shop, nursery, outside area and entertainments. There are daytime entertainment and evening shows, a mini-disco for children and other activities. Any journey with Naviera Armas is bound to be a comfortable and relaxing experience.
Naviera Armas ferry routes
Sorry, we don't have any sailing information or timetables at the moment. This might be because this route is seasonal or we don't sell it at the moment. For a wide range of alternatives, see our ferry routes page.
Recent Reviews
Las Palmas de G.C. to Santa Cruz de Tenerife with Naviera Armas

We had a good travel from Las Palmas to Santa Cruz, the port for elbarquement is at the end of the city but a good bus brings you directly to the ship

Review by CORRADO BINDA, With Friends.

Las Palmas de G.C. to Santa Cruz de Tenerife with Naviera Armas

Enjoyed the Overall Journey. Nice Amenities.

Review by SHELTON JULIUS, Family with young children.

San Sebastian de La Gomera to Los Cristianos with Naviera Armas

Ferry left 1 hour 45 minutes late no explanation given. Almost missed our flight home from Tenerife airport

Review by Brenda Hayes, Couple.

Las Palmas de G.C. to Huelva with Naviera Armas

I found the ferry suitable for my needs and the facilities for the pets was adequate but very cold and windy as the cages were all on the top deck. It was just a wind tunnel. Whilst I found most pet owners were very careful and cleaned up after their pooches there were a few who disregarded the rules and left their pets excrement for the staff to clean up. They were reminded often to keep dogs on a lead but totally disregarded the rules, spoiling it for others and causing more work for the already busy staff. Well,done to them.

Review by JEAN SHADE, With Friends.

Playa Blanca to Fuerteventura ferry

Playa Blanca to Corralejo with Naviera Armas

On time departure..smooth crossing and for onward travellers when arrived at Corallego, the number 6 bus to the capital Rosario is only at the end of the landing jetty.

Review by JONATHAN BELL, Solo Traveller.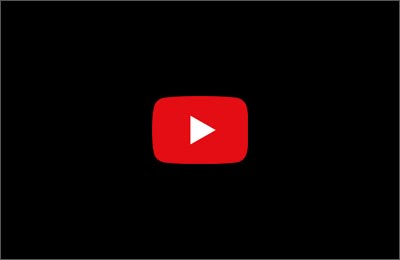 Naviera Armas Ferries Ports