Ferry to France
Cheap ferries to France

Compare ferry companies and routes with Ferrysavers for the best deals

France Ferries

France is just a short channel hop away
Book and compare all ferries to France with Ferrysavers
With Ferrysavers you can compare all ferries to France to save money. We offer all the ferry companies and all the routes. Companies operating UK to France ferries include P&O Ferries, DFDS, Brittany Ferries and Condor Ferries. The most popular ferry to France route is Dover to Calais but there are many other options to choose from that may be more convenient.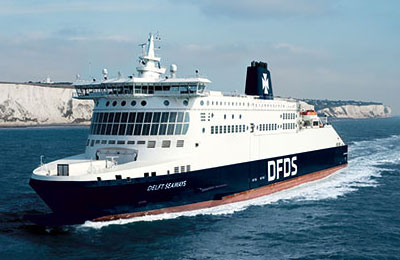 Ferrysavers is the home of cheap ferries online. When you use our booking form we compare all the latest prices and deals to make sure you get the best possible price. Make ferrysavers your one stop ferry shop.
All ferry to France offers are automatic with Ferrysavers. There is no need to look for a voucher code. Just book knowing that you'll always get the best deal with us.
France ferry guide
France is very often the most visited country in the world and the good news is that it's just a short hop away by ferry from the UK. Whether it's charming Paris or the stunning coastline, France has it all including unbelievable food and wine.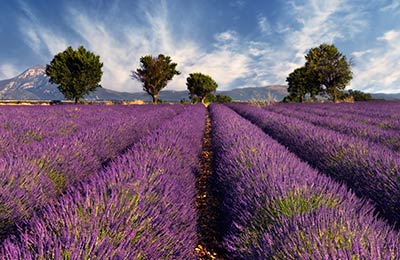 How to book a cheap ferry to France
Here are our top tips for finding and booking a cheap ferry to France:
Decide which port you want to sail from. E.g. Portsmouth or Dover
Type the route into the search box and choose a route
You will get results not just for your chosen route but all similar routes
Choose a time. Early morning or late evening sailings are normally cheaper
Book well in advance
Sign up to our email newsletter so you never miss out on a deal. These can include up to half price offers
---
Book your ferry to France today with Ferrysavers and save money!
Popular France Ferry Questions
How long is the ferry from UK to France?
Which ferries go to France?
Can you drive a car from England to France?
What is the cheapest ferry crossing to France?
Recent Reviews
Dover to Dunkirk with DFDS Seaways

We have booked through ferrysavers many times and sailed every time with DFDS. Always happy with the service.

Review by Anonymous, With Friends.

Expensive but good service

Portsmouth to St Malo with Brittany Ferries

We have sailed this route many times. It's a great way to start a journey in France, but it is costly and this puts us off from time to time and Brittany Ferries has no loyalty system. Loading is slow with lots of waiting in car parks and then they put you on the upper car deck and you can't get off until everyone else has gone before you. Service on board has improved radically over the years and prices for meals and coffee are now much better. One point to check, booking through Ferrysavers on line is both easier than on the BF site and from time to time is considerably cheaper!

Review by Andy Stillman, Couple.

Portsmouth to Caen with Brittany Ferries

Great overall experience, everything smooth and efficient. My only compliant would be the reclining seats given to us on the journey back. These were at the front of the lounge in the corner. There was no room to stretch legs out in order to use the recliner . One of us being 6 foot tall had an extremely uncomfortable journey back- very cramped. Theses particular seats should be reserved for children only

Review by Anonymous, Couple.

Newhaven to Dieppe with DFDS

Good quick and easy will use the service again thanks

Review by DAVID STOREY, Couple.

Dover to Dunkirk with DFDS Seaways

Food good but not much choice a bit expensive

Review by Anonymous, Couple.